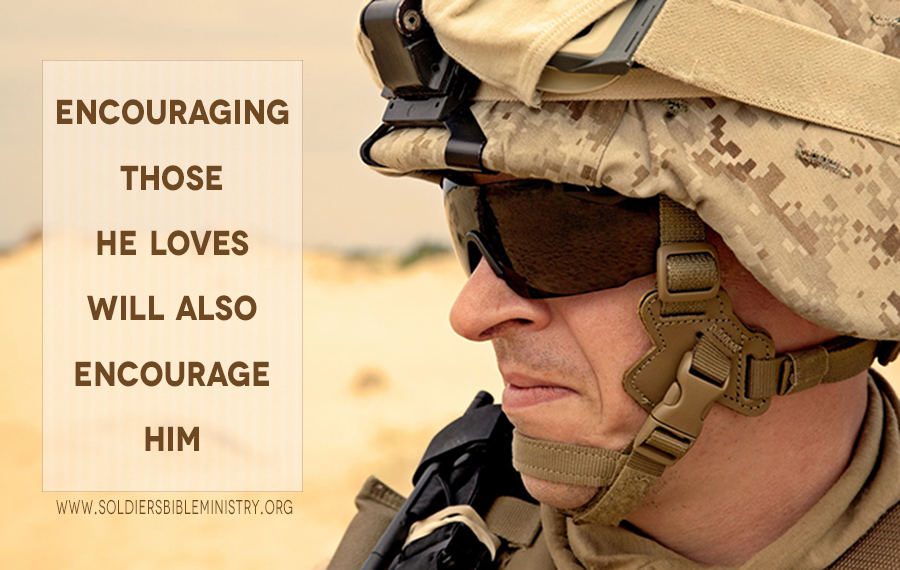 "ENCOURAGE ONE ANOTHER
AND BUILD ONE ANOTHER UP…"

One of the greatest gifts we can give our active and veteran military members
is encouragement. By encouraging those they love, we believe they will also be encouraged!
Soldiers Bible Ministry believes that modern day battles require modern day efforts to care for the men and women who fight for our right to stand united and free. Many of our most valiant soldiers are falling prey to discouragement, depression and worse. All too often they struggle alone while those closest to them watch helplessly and this unique emotional trauma familiar to military families poisons relationships which often lead to the break-up of the family.
THIS SHOULD NOT BE!
Soldiers Bible Ministry understands the unique needs of the military family. That is why we are working to build the family who, in turn, will encourage and help the soldier through deployment, multiple deployments, separation from the service and the challenges associated with veteran status.
We need your help! 
Soldiers Bible Ministry Co-Founder, Jan Ross, recently published the first in a series of devotionals compiled from a daily inspiration campaign which has been touching the hearts of men and women for more than a decade. Jan has graciously offered to work with Soldiers Bible Ministry to encourage military families because she knows how important it is for families to remain positive, full of faith, and strengthened daily while their loved ones are facing challenges unique to military life.
For every book purchased,
we will send TWO military families a
FREE copy of Seasons of Refreshing. 
In other words, for the price of ONE devotional that will bring YOU continued encouragement and blessing, TWO additional families will receive a free copy — no strings attached.
THREE

for the price of

ONE

!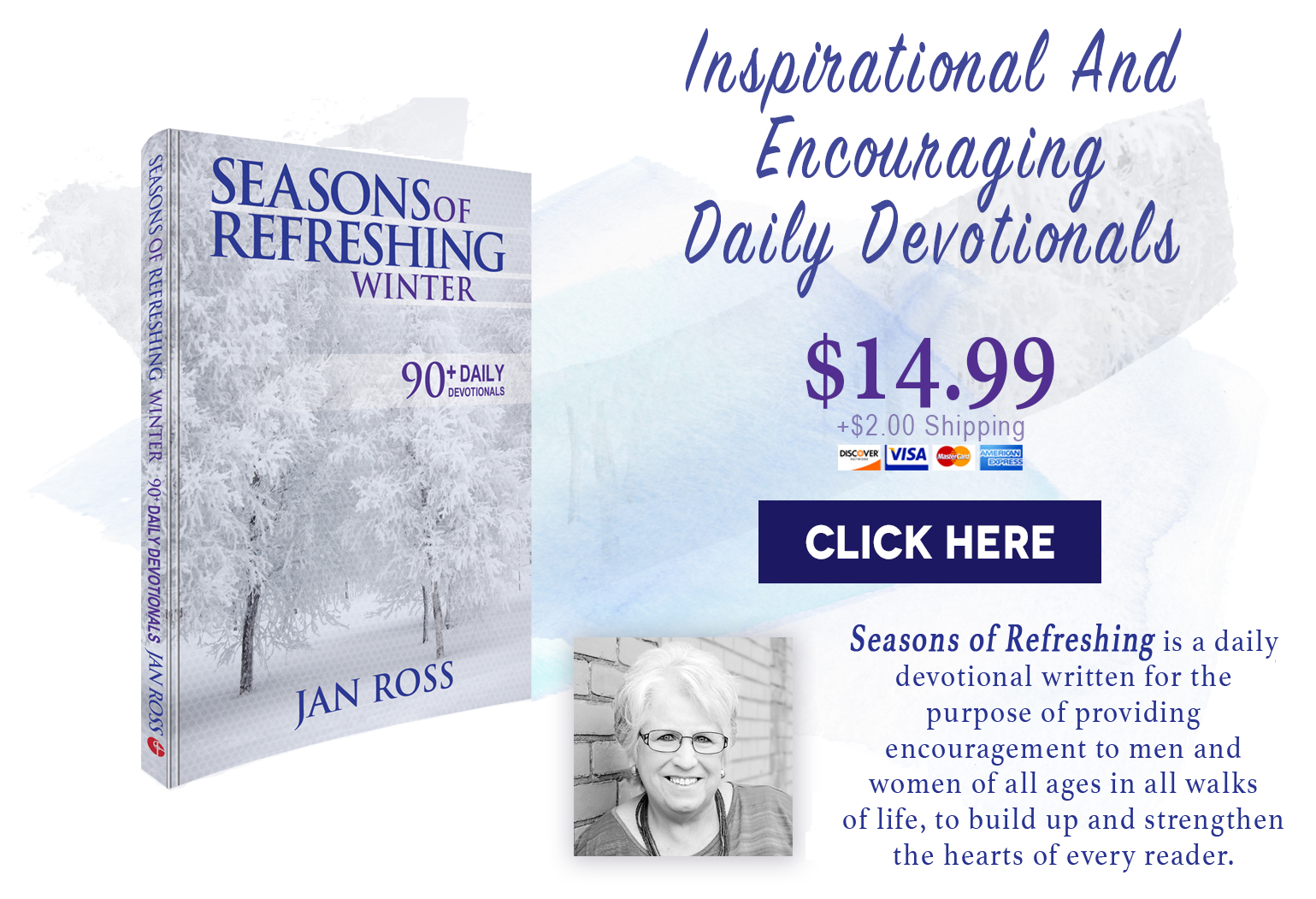 HELP US PROVIDE ENCOURAGEMENT TO OTHERS
AND TREAT YOURSELF TO AN AUTOGRAPHED
COPY OF SEASONS OF REFRESHING
Soldiers Bible Ministry will send TWO military families a copy of this REFRESHING devotional as a gift from YOU!
Order Today and Don't Delay
Providing the Much-Needed Encouragement
For Those Who Serve Our Country
And Need To Know We Care…
About Them

and


About Their Family!